'My name is Brownie Pop and I'm a Chocoholic!'
Remember sitting in class staring at the back of your teachers head as they wrote out the day's work? Your stomach rumbling and the chocolate brown hair on the back of their head started to look a lot like a brownie in the shape of a ball. You could picture it all so clearly in your mind: dense, fudgy chocolate slathered with a layer of dark chocolate frosting on top. The dark contours of that piece of dessert were so clearly within sight as you reached out and whispered 'Hello darkness my old friend'. That's when your teacher snapped at you for not paying attention and ruined your sweet day-dream. You mumbled an apology and silently called out 'O brownie, sweet brownie, wherefore art thou sweet brownie?'

Chocolate Cherries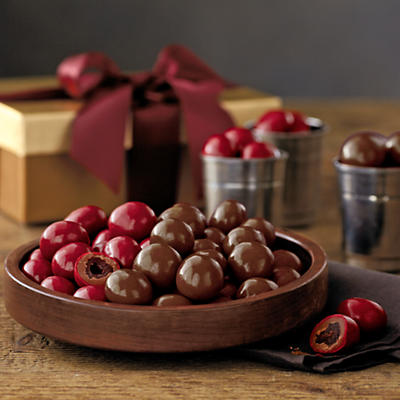 Milk Chocolate-Covered Bananas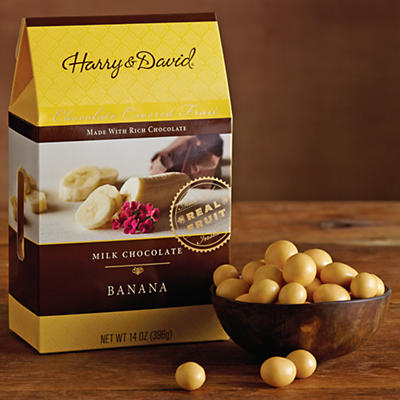 The Cheesecake Factory Chocolate Mousse Cheesecake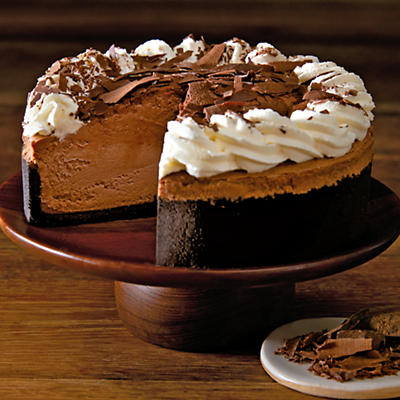 Dark Chocolate Gift Box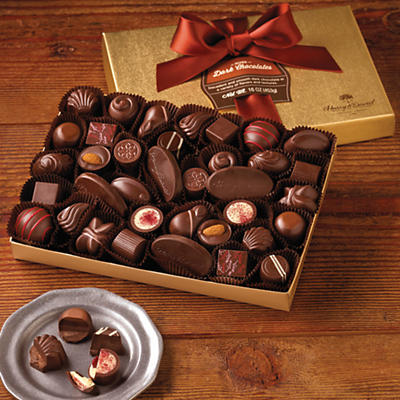 Valentine's Day Chocolate Truffles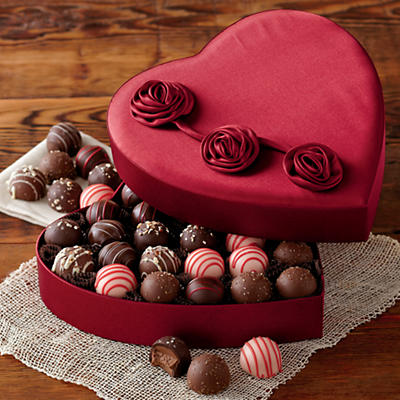 Chocolate-Dipped Dried Fruit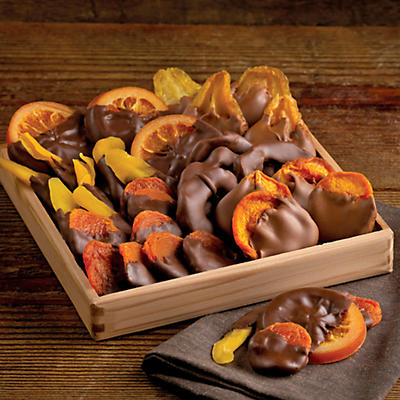 Dark Chocolate Truffle Trio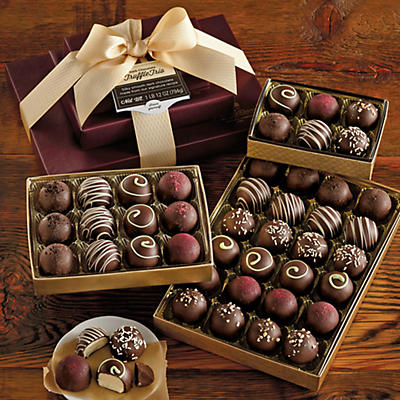 It's safe to say that brownies are one of the most loved desserts out there. They are sinfully delicious, convenient to eat and carry around, and always satisfy a severe case of chocolate craving. How exactly did these sweet treats come about? According to the Encyclopedia of American Food and Drink, the brownie came into being when a housewife in Maine forgot to add baking powder to her cake. When she put it in the oven, it naturally didn't rise. As she had guests to entertain, she simply took out the 'cake' and cut it into small squares and declared she was trying a new recipe! Move over 'tall dark stranger' of a cake and say hello to the brownie- a 'small, dark and delicious winner'

 The birth of the Brownie Pop
A couple of years ago, a new trend took the baking world by storm: say hello to cake pops! These bite sized desserts are essentially reconstructed cake rolled up in the shape of a ball, and styled as a lollipop. The phenomenon further catapulted when Angie Dudley, the lady behind the famous baking blog site Bakerella, and the inventor of cake pops, published a book, it showcased the artistic potential of these delicacies. Brownie pops became another variation of these wonderful treats.

When it comes to brownies, there are two basic types: one whose texture is similar to that of cake and one that is more dense, rich, and fudgy. Either type can be made into a brownie pop. Like traditional cake pops, brownie pops are made by baking a batch of brownies, mashing them up, and making them into balls. They can then be coated with a wide range of toppings including icing, fudge, caramel, sprinkles, nuts, candy, etc.
Party with Pops
Brownie pops are perfect for a variety of occasions. Their size makes them ideal to serve at parties, social gatherings, dinners, etc. Furthermore, the added advantage of little bites of brownies on a stick is portion control! We all know what sort of effect chocolate has on most people: they get giggly, and all weak in the knees. How on earth are you supposed to exercise control and moderation in the face of such decadent beauty? Brownie pops are great because they give you the chance to get your brownie fix without needing to join a support group for chocolate addicts.

In the end, brownie pops are a new twist on a classic dessert. They have all the chocolate goodness of regular brownies packed in a pint sized ball of cuteness! You can take them with you on the go, or if you're feeling especially generous, you can share them with your friends and loved ones. You could also consider putting together a batch for your next big get together. Just remember to hide a few brownie pops for yourself to gobble up when all the guests are gone.